Meet the Dentist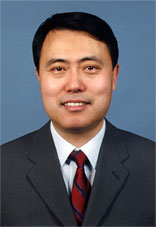 Yubin Shi, DDS
Dr. Yubin Shi, DDS has received his Doctorate from University of California, San Francisco. In addition, he has received advanced training in Root canal treament and dental implant, which forms an integral part of his restorative practice.
Dr. Shi is currently a member of the American Dental Association, the California Dental Association, the San Francisco Dental Socity, and the Academy of General Dentistry.
Dr. Shi is committed to providing the highest quality of dental care for every patient. He believes that the best way to achieve superior result is by listening to patients about their needs, working with patients to decide what treatments will best meet those needs, and then providing the most advanced dental care available to address those needs.